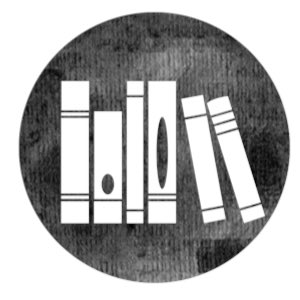 As we move into the new calendar year, it's a good time for me to do a roundup of a few things I particularly liked.
A note: The Amazon links are affiliate links (if you buy through them, I'll get a small referral fee). I've also linked to GoodReads, for those who prefer other sources, including libraries.
Books
I read less Pagan and magical specific reading this year than I wanted to (goals for 2020!) but here are a few highlights.
The Ravenmaster: My Life with Ravens at the Tower of London
by Christopher Skaife
(Amazon, Goodreads)
If you are a corvid fan, as so many Pagans are, this is a great read. Christopher Skaife has been the Ravenmaster for decades, and this book is full of great stories both about the Tower Ravens themselves, but more about ravens, history, and folklore.
Making Magic: Weaving Together the Everyday and the Extraordinary
by Briana Henderson Saussy
(Amazon, Goodreads)
A fantastic book that gets to the heart of magic and how to help it live in our lives. I love the structure of this, how there are stories to ponder, but also tiny and slightly larger ritual experiences to explore. I've liked Bri's work for years, and this is a great example of bringing together multiple strands to make the end result better and more enchanted.
Six Ways: Approaches & Entries for Practical Magic
by Aiden Wachter
(Amazon, Goodreads)
Came out in 2018, but I didn't manage to read it until this year. That was a mistake. This is a quiet, thoughtful, deep look at the core of practical magic, a new way to think through things that has ancient and solid bedrock as a foundation.
Game of Saturn: Decoding the Sola-Busca Tarot
by Peter Mark Adams
(Amazon, Goodreads)
I got a copy of this book through interlibrary loan because I was trying to figure out a fiction writing puzzle involving a tarot deck. (That became In The Cards.) This didn't solve that problem, but as soon as I was a chapter in, I was enthralled, and I've spent a lot of hours since taking notes from it.
Why so many notes? One of my undergrad majors was Medieval/Renaissance Studies, but this is a deep dive into the sorcery, magic, and philosophy in Renaissance Italy that is clearly explained, through the lens of looking at a particular tarrochi deck finished in Ferrara in 1491, most plausibly as a gift to a patrician man in Venice.
Along the way, there's an extensive look at the culture of the noble courts of Italy, the d'Este family (about whom I now want to read a whole lot more), the various approaches to Neoplatonism of the time, and rather a lot of scandal.
If you're remotely interested in the magic and philosophy of either Italy or the 15th century, I highly recommend it if you can get your hands on a copy.
Podcasts
I have however, picked up on my podcast listening, partly because I have a long project at work which is well suited to it. Particular listens include:
Betwixt and Between: I'm still back in earlier episodes (currently around the end of 2017) but I love this for the back and forth, the getting a sense of the way people's lives change and develop, and for the range of topics discussed.
That Witch Life: Three friends who've known each other since their teen years are now all back in the same area, witches, and have a podcast. This one has a particularly great range of interviews and breadth of topics, while being rooted in people who have a wide range of experiences in the communities they're part of.
Not beginner-focused in the sense of focusing on basic topics, but they do a great job of explaining things so people new to the community and topics can pick it up as they listen. Also, they do a great job of extensive links and notes.
Down at the Crossroads: A great variety of interviews and topics, with a delightful mix of on-topic and off-topic discussions you didn't know you might want.
The Hermit's Lamp: I love the interviews and discussions with one person, but I discovered I also particularly love the Stacking Skulls episodes, with discussions with a handful of people (some recurring, some invited to a particular episode.) Listening to experienced people from a range of specific paths and practices talk about what's going well for them, and what they're looking at trying out is really useful and far too rare in too many places.
Episodes for The Hermit's Lamp are transcribed.
Here's to more magic and wonder in 2020!