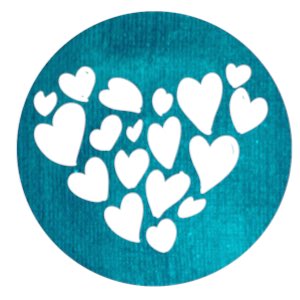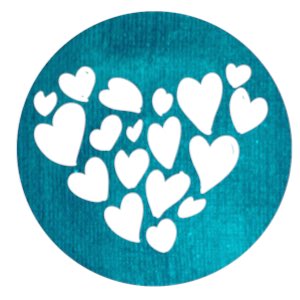 It can seem like a small thing, but a lot of people worry about what to wear for their first time at a public Pagan event or ritual.
I did, and I don't normally worry too much about clothing. (Though I am the daughter of a theatre professor who grew up aware that clothing is a language of its own.) Fortunately, there are some easy ways to feel comfortable and look appropriate.
For non-ritual events:
Dress appropriately for the place the event is happening.
It is nice to be aware of that space: if you're meeting at a coffee shop, wear things that will not put off other people at the coffee shop if everyone in the group showed up looking like that. (Or at least that are consistent with your usual daily clothing for public places.)
Low-key is usually just fine.
Generally, aim for "out for a casual meal with friends" level of formality rather than "formal business attire" or "big night on the town". You might see some Pagan t-shirts, and various forms of jewelry out there, but not ritual gear, full swirling cloaks, or lots of ritual items, jewelry, or other such things.
If you're going to be outside, dress for it.
Make sure you have suitable layers, a rain layer, sunscreen, bug spray, and so on, depending on the season and your climate.
For rituals:
If you're attending ritual with a specific group, ask them their preferences. Groups may have specific requests. For public rituals, first, read the invitation – they may have a specific request. If they don't, here are good general guidelines:
Don't attract more attention than the ritual (or ritual leaders).
A plain shirt and slacks/skirt in a matching color are a good basic option. Avoid slogans.
Pockets are often handy, though not strictly essential.
Seasonally appropriate colors are great – the ritual invitation might have suggestions.
And do dress for the weather – if you're outside, make sure you won't freeze or sunburn.
Reconsider long trailing skirts or cloaks, or draping sleeves: you'll be able to enjoy the ritual more if you aren't worried about tripping people or a nearby candle.
There are also some preferences: don't worry too much about these unless the ritual invitation is specific about them.
I usually suggest against jeans, both for some practical reasons (they can restrict deep breathing or certain kinds of movement more than other clothing) and because they can distract from the visual effect of a ritual. (Also, if they get damp, you'll get cold much faster outside.)
Natural fabrics are particularly good – especially cotton, linen, and wool. (Silk is commonly held to be a magical insulator.) This is partly magical theory, and partly practical – a stray spark that hits cotton or wool is much easier to deal with than a polyester blend (where the fabric can start melting).
Many people find that a cast circle holds heat and feels warmer than the surrounding temperature so you might want to plan for that – for example, wearing a shawl or light sweater over a lightweight shirt or short sleeves, so you can adjust as needed.
Take off your watch and turn off your cell phone before you enter the ritual. (Along with anything else that might make noise.) Many groups feel that a circle is outside time, so a watch can be distracting.
Indoors, people often go barefoot (if you feel the cold or it's Minnesota in the winter, socks or light slippers are also common.) Outdoors, there might be broken glass, bees, and other sharp and unpleasant things to step on, so shoes are a good idea, but you might pick the lightest/most flexible pair you can manage. And of course, if you need shoes for medical reasons, wear them.
If you're wearing a long trailing skirt or cloak, make sure you have a way to keep it out from under other people's feet. Tucking the hem of a skirt up into a waistband can work well, and a cloak can get set on the ground out of the way before active movement or a spiral dance gets going.
A note about jewelry:
You'll see people at rituals wearing a wide range of jewelry and other adornment. In general, you might want to avoid the following until you're sure whether a particular group uses them a certain way. Most of these things are not a huge problem if you forget – but they may mean people make assumptions about what you know or are comfortable doing that might not be true.
Cord belts, either of single color, or of braided colors. These are often used to indicate degree in a particular group.
Amber, jet, or amber and jet mixed necklaces. Some groups also use these as a degree indicator.
Veils, masks, crowns, and other things that go on your head – sometimes these indicate a specific role in the ritual, sometimes they indicate a degree in the tradition. Either way, avoid them unless asked in the ritual introduction or invitation.
If you're attending ritual with a specific group or tradition, and you see lots of people wearing the same item, don't automatically go out and buy it – it might be a specific group indicator that isn't worn until the group and individual have gotten to a particular stage of commitment with each other. (For example, my tradition has a specific medallion given to each person at initiation.)
Good all-pupose ritual gear:
If you start attending rituals regularly, you might want to get a basic ritual robe. Ritual clothing is worn by groups for many reasons, but one of the most basic is that it's a trigger to our conscious minds that we're stepping away from our everyday worries into a different space for the duration of the ritual. If you decide not to create a robe, you might decide to set aside mainstream clothing just for use in ritual, or to do something else (like wearing a shawl or scarf, changing how your hair is, etc.) to help you do the same thing.
There are many possible alternatives. A simple t-tunic or Greek chiton is easy to make and doesn't require much sewing skill.
My main robe for a number of years was a basic black chiton (with ribbons sewn across the top of the arm at 4 spots on either side of my neck), with a seasonally-appropriate shawl over the top. That let me adjust how warm or cool I was (if I was hot, I just tied it around my waist), and gave me something to drape over my feet if we were doing a meditation and my toes got cold.
You can order sarongs from a number of sources, or you can also play with ordering undyed cloth and using dyes or solar paints to create the color combinations you like. The possibilities and variations are endless. (I'm very fond of Dharma Trading Company for clothing and fabric blanks, as well as fabric paints and dyes.)
You may also want to pick up a set of matching and unbreakable dishes for potlucks – a bowl, plate, utensils and mug are all great additions. Various historical recreation organizations and Pagan stores often sell wooden ones that look lovely but are still easy to clean.
Last edited December 26, 2016