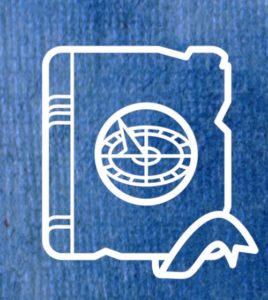 My goal for Seeking has always been to provide thoughtful introductory material helpful to people exploring religious witchcraft that will leave options for them (whether they practice on their own, with a larger community, or in a particular tradition.) Over time, I've made a particular focus on:
Explaining things other books and sources often gloss over (like what to do when there is conflicting information).
How to learn about Pagan topics, both from libraries and written material, and from other sources like ritual.
Information about accessibility, adapting materials to your specific needs, etc.
This site grew out of a desire to pull together my various comments on religious witchcraft, some of which started on my blog (now migrated here), some of which began as comments or emails to people with questions in online forums, and some of which were just "I should write about that." I did most of the initial work in the early part of 2011, and the site now has over 150 pages. I did a major overhaul in December 2016 to rearrange pages, add some features, and improve accessibility.
In September 2018, I migrated my general Pagan blogging here, and you can find occasional posts that don't fit into articles (about my personal practice, seasonal rituals, etc.) that I want to share through the blog (link also in the top right menu), along with periodic updates of new articles. The best way to hear about things quickly is to subscribe to my newsletter (which also gets you a roundup of links I found interesting that fortnight.)
If you'd like to use something on this site for your own teaching or sharing, please check out my copyright page for more information.
Last edited: February 2019