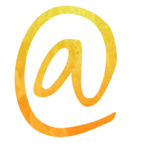 About the site:
My goal for Seeking has always been to provide thoughtful introductory material helpful to people exploring religious witchcraft that will leave options for them (whether they practice on their own, with a larger community, or in a particular tradition.) Over time, I've made a particular focus on:
Explaining things other books and sources often gloss over (like what to do when there is conflicting information).
How to learn about Pagan topics, both from libraries and written material, and from other sources like ritual.
Information about accessibility, adapting materials to your specific needs, etc.
This site grew out of a desire to pull together my various comments on religious witchcraft, some of which started on my blog (Limen: Thoughts from a Threshold), some of which began as comments or emails to people with questions in online forums, and some of which were just "I should write about that." I did most of the initial work in the early part of 2011, and the site now has over 150 pages. I did a major overhaul in December 2016 to rearrange pages, add some features, and improve accessibility.
If you'd like to use something on this site for your own teaching or sharing, please check out my copyright page for more information.
You can find the most recent updated pages link in blog posts in the recent updates category.
About me:
I identify my practice as initiatory religious witchcraft. I'm an initiate and 3rd degree priestess in a small tradition founded in Minnesota in the mid-1990s. (Of course, like with many other such traditions, it draws from a range of experiences and roots.)
We're different from British Traditional Witchcraft in a number of ways (different specific mysteries we focus on, different specific practices, and of course, different Gods), but similar in approach in terms of using structured ritual that repeats over time in places, and in a thorough attention to what we're doing and how (and why) we do it. We cast circle to create our ritual space, celebrate eight Sabbats, and so on.
However, while my own experience is a big part of this site (because it's a big part of me) most of what I talk about here is public practice – things I can share online, without needing a layer of trust, or without needing to spend 10 hours setting up the explanation of a specific thing through shared ritual experience, trust, and serendipity (as I would if I were teaching face to face.)
More about my practice:
You can find out some additional information on my personal info site and there's a nice discursive discussion of some of my practices/beliefs in a post on my blog.
In 2011, I moved from the thriving Pagan community of Minneapolis and St. Paul (where I was on the board for Twin Cities Pagan Pride and Paganicon) to rural Maine for a new job. I return to Minnesota for Paganicon in the spring (and generally do a workshop or so there.) In May 2015, I moved from Maine back to Boston (where I grew up) for yet another new job, and am loving being back.
I enjoy teaching in person, so if you're somewhere I might potentially get to (New England is plausible, certainly), feel free to ask. The specifics of what I'd need to make it work would depend on the details, but for general workshops, I'd be looking to either cover my expenses or combine it with a trip I'd enjoy making anyway.
Stuff I also do:
I've written several articles for the Llewellyn Witches' Companion almanac (an article on music and personal practice in the 2010 volume, on technology and connecting with other Pagans in 2011, and one on having a personal practice when health, time, or other limits restrict your choices for 2012.)
More mundanely, I'm in my early 40s, single, and a librarian by profession. I enjoy baking (bread, especially), fiber arts (knitting mostly these days, but some spinning), computer geekery, playing the folk harp, and lots of reading. I'm the US-born child of British parents, so in my casual writing like this site, you'll likely see a fair mix of American and British spelling (and punctuation.) I live with one cat in a suburb of Boston.
[last edited December 26, 2016]